Jammu
B2V3 in Poonch: Visiting officers inspect, inaugurate several dev work across 75 Panchayats
B2V3 in Poonch: Visiting officers inspect, inaugurate several dev work across 75 Panchayats
POONCH TODAY NEWS
POONCH:  The day two of the second segment of ongoing "Back to Village 3" started witnessed enthusiastic public participation across 75 Panchayats of Poonch district.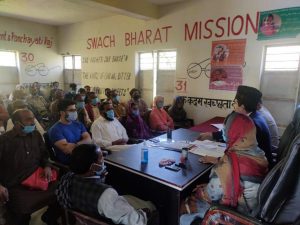 The visiting officers inspected and inaugurated a number of developmental works and also laid the foundation of new works in their assigned Panchayats. The officers also inspected PHCs, schools, Anganwadi centres and other intuitions to take stock of the facilities being provided in the rural areas. Distribution of sports kits and various certificates besides hosting of sports and cultural events were also witnessed during the day.
At special gram sabhas, the visiting officers profiled the public issues and demands and assured the people of redress of all the genuine grievances in a time bound manner with intervention of the concerned departments.
They also issued on spot directions to the concerned field functionaries to take cognizance of the issues pertaining to their sectors which were raised during the public interactions.