Jammu
Does BJP want peaceful Poonch-Rajouri to be a new hub of separatism?
Does BJP want peaceful Poonch-Rajouri to be a new hub of separatism?
POONCH TODAY NEWS
POONCH: On the clubbing of peaceful and nationalist Poonch and Rajouri districts with Anantnag, there is huge resentment going on against BJP. People are coming openly against BJP by saying that the saffron party has been implementing separatist's agenda and wants Poonch and Rajouri districts to be a new hub of separatism. A social media user wrote, "Is this not dangerous?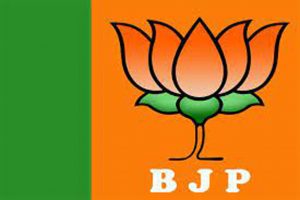 How come the Government of India is playing in the hands of separatists? Seems nationalists in J&K are hostage to separatists. I cannot understand". Similarly, resentment is also brewing in local BJP cadres over this decision and BJP leaders are getting regular feedback that people of Poonch and Rajouri will not vote for BJP candidates if the saffron party failed to restore Poonch and Rajouri with Jammu on Jammu-Poonch parliamentary seat. Locals said that the people of twin border districts of Rajouri and Poonch stood strongly with the nation for several decades and fought various wars with Pakistan and also faced brunt of militancy, but rather than rewarding the people for their nationalism, BJP leaders have backstabbed the aspirations of Poonch and Rajouri people. A senior citizen, pleading anonymity said, "BJP leaders are only experts in counting seats of Jammu division as they have nothing to do with the nationalist people. Their main target is to form a government, even by sacrificing the nationalist people. Look, in the Jammu division, six seats were created to give benefit to BJP only and it clearly shows that BJP always gives importance to its self interest." Another retired government engineer, pleading anonymity said, "Poonch and Rajouri remained peaceful for decades but now, it seems that BJP wants Poonch and Rajouri districts to become south Kashmir which is known for militancy and anti India sentiments. Through Mughal road and by clubbing Anantnag with Poonch and Rajouri, there is every possibility of infiltration of separatism, drugs and anti national culture in Poonch and Rajouri districts and if that happens, BJP will be solely responsible for that. There is a strong impression generated in Poonch and Rajouri districts that BJP has murdered their sentiments badly and this backstabbing of nationalist people by BJP will prove costly for the saffron party through out the country. Locals in one voice have demanded that Poonch and Rajouri districts should remain a part of Jammu seat and all out efforts should be made by BJP to restore the original identity of Poonch and Rajouri districts, which is within the Jammu seat.