Jammu
Shall the new DIG R-P range come up to the satisfaction of people in ensuring a crime free range?
Shall the new DIG R-P range come up to the satisfaction of people in ensuring a crime free range?
POONCH TODAY NEWS
RAJOURI/POONCH: Despite threats from anti national forces, Shri Amarnath Yatra in Srinagar was going on in full swing  up to the time of writing this story as J&K Police officials have made elaborate security arrangements   to counter any foul play.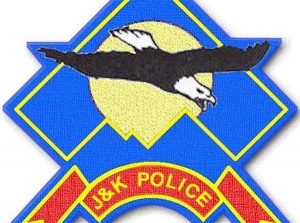 However, the traditional Shri Budha Amarnath Yatra Poonch is just a few days away and it would be a challenging task for J&K police, especially in Rajouri-Poonch range to ensure a peaceful yatra. During the recent past, many attempts were made from anti national forces to disturb the atmosphere in twin border district including some acts of terrorism and it shows that anti national forces were always ready to spoil peaceful atmosphere in Rajouri-Poonch range. Few days back, Rajouri police officials led by SSP Rajouri arrested those militants who were involved in grade blast in Koteranka area of Rajouri a few weeks ago, but those who were involved in throwing a grenade on the house of a BJP leader in Rajouri are still untraced.  Policing in twin border districts of Poonch and Rajouri remained under news on account of various reasons like emerging drug terrorism, radicalization of minds, terrorism incidents, poor police public  relations, corruption at police station level, poor  coordination between various wings of police to mention a few. Despite the challenging situation faced by police in Rajouri-Poonch range after the abrogation of article 370 and 35 A, police played a good role in preventing anti national forces from playing foul. But challenges emerging in the field of intelligent gathering, drug terrorism, bovine smuggling, taking action against anti social and anti national elements were not addressed properly and this raised a big question mark on the working of police. However, previously posted DIG R-P range Vivek Gupta(IPS) tried his best in ensuring peaceful atmosphere in the range, but on account of emerging security challenges for the future and poor intelligence grid, it would be a tough task for new DIG Rajouri-Poonch range Dr Haseeb Mughal, who had already served in Rajouri as SSP, to come up to the satisfaction of people in ensuring crime free range. Shall the new DIG take steps to eliminate drug terrorism, corruption at police station level, strengthening intelligence grid to counter anti social and anti national activities, showing outside way to corrupt and politically backed police personal posted in intelligence wings of police? Only time will tell as Poonch-Rajouri police range is highly sensitive range and a weak response in any tough situation  by police top brass will prove fatal for the peaceful atmosphere  in twin border districts as both the sensitive districts need not less than a proper professional policing and competent officers to ensure peace prevails by all means.