Jammu
Pehle fraud kar, phir BJP join kar! Is the J&K BJP on the right track?
Pehle fraud kar, phir BJP join kar! Is the J&K BJP on the right track?
POONCH TODAY NEWS
POONCH: A new fashion has emerged in the Jammu division of J&K UT, where it has been observed that those self-styled politicians from different political parties with no one at their back and who had a habit of changing loyalties off and on for their own interests have found a new way to protect all types of illegal acts by joining the BJP.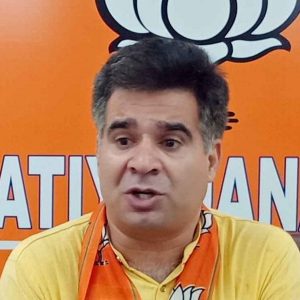 This trend has compelled people to question why the BJP, which claims to be a nationalist party with discipline, has begun allowing some people with questionable credentials into the party fold. Will this tactic not affect the party's credibility in the eyes of the common man? Is the top leadership of the J&K BJP misled by the social media narratives of a few self-styled politicians, who in fact have no one at their back, that they are mass leaders? In Jammu division, If one looks at the joining of some people from various political parties with questionable credentials for engaging in various illegal acts, whether those acts are related to illegal capturing of state lands, evading tax related to big businesses, getting big contracts, illegal construction at important locations, getting NOC for setting up their big business units in partnership with top BJP leaders of J&K UT, capturing of Kahcharai lands, capturing of forest lands, and likewise acts, these self-proclaimed politicians, who may even not vote for the BJP, have only one agenda, and that is to protect their illegal acts by joining the party. Now the question arises, will the BJP led government forgive such self styled leaders for violations of various government rules? Going by this latest trend of joining the BJP by some self-proclaimed leaders, it seems that they believe in the policy of "Pehle fraud kar, phir BJP join kar." It's high time for the J&K BJP's top leadership to ponder over the matter to win the confidence of the public at grassroots levels by ensuring strict discipline in the party. If the top leadership of the J&K BJP continues to allow people with doubtful credentials into the party's fold, it will have a big impact on the saffron party leaders in the elections, as the BJP government is already facing public anger over its recently introduced property tax in J&K. Is the J&K BJP under Ravinder Raina on the right track by admitting people with questionable credentials to the party?