Jammu
Primary prevention should have a high priority for CVD Control: Dr Sushil
Primary prevention should have a high priority for CVD Control: Dr Sushil
POONCH TODAY NEWS
JAMMU: Emphasizing primary care approach as an alternate and viable model to prevent and control cardiovascular diseases among common populace Dr. Sushil Sharma conducted a day long health camp at Chandi Mata Mandir, Lower Jallo Chak ,Bari Brahmana. More than 500 patients were screened, evaluated and sensitised for various health ailments. Blood sugar, ECG tests were performed and medicines were also given as per the requirements.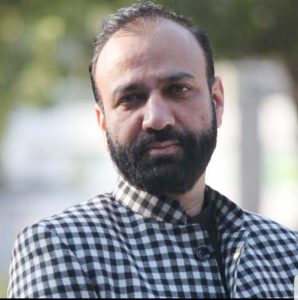 While interacting with the people Dr Sushil stated that for any meaningful effect in treatment and control of CVD in our region, healthcare must be brought closer to the people. Since the global burden of disease has continued to shift from communicable diseases to non-communicable diseases with cardiovascular disease taking the lead, it is imperative that primary prevention should have a high priority for CVD control. Further limited resources and the high cost of CVD treatment also necessitates a model that has to be built around a non-physician workforce and at the community level, including community health workers, nurses, religious trusts, and other allied health professionals in the primary care settings.
Elaborating on the different contours of this approach, he said that non-physician health workers can be trained in the simple skills of taking a detailed history from patients and good physical examination. They should be trained in the effective use of basic instruments such as stethoscope, blood pressure devices, measuring tapes and weighting scale. Further to prevent an explosion of the growing risks of CVD in our region, there must be interventions at the community level, targeting people who do not have established CVD, by reducing risk factors such as high blood pressure, diabetes mellitus and smoking. To prevent an unhealthy diet, the consumption of local fruit and vegetables should be promoted as well as reduction of intake of salt, refined sugars and animal fat. The promotion of moderate physical activity should be encouraged. At the primary care level, hypertension is also preventable through a proper diet and physical exercise. A well tailored hypertension control programme could detect undiagnosed and unregulated hypertensive individuals and thereby significantly reduce the incidence of stroke, heart failure, renal failure and peripheral vascular disease.
He stressed that the primary health care model could be made effective through regular awareness campaigns in the media, and through organised lectures at primary healthcare centres, out-patient departments of secondary and tertiary health care centres, and through religious preachers.
The Management Committee of the Chandi Mata Mandir Asha Mata and Rohit Kumar were profoundly touched by this initiative and expressed hope that such kind of health camps would be a regular feature.
Others who were instrumental in this awareness camp includes Dr S K Bali ( Nephrologist) , Dr .Vyas Dev ( Ortho Surgeon),  Dr Javed Iqbal , Dr Abdul Hamid and Dr Dhaneshwar Kapoor. Paramedics and Volunteers Includes Rohit Khajuria, Vijay Bhardwaj,  Raghav Rajput, Gourav Heera, Rajinder Singh , Harvinder Singh , Maninder Singh , Gourav Sharma , Rohit Chalotra , Vikas Kumar and Rajkumar