Jammu
 Security agencies need to strengthen their intelligence grid in Poonch and Rajouri districts after the recent terrorist attacks; Not weak but strong heads needed in both the districts
Security agencies need to strengthen their intelligence grid in Poonch and Rajouri districts after the recent terrorist attacks; Not weak but strong heads needed in both the districts
POONCH TODAY NEWS
POONCH/RAJOURI: After the eruption of militancy in the erstwhile state of J&K, Poonch district never witnessed such a type of attack by terrorists on security forces in Dera ki Gali and Bhata Dhurian forest area, in which nine soldiers have attained martyrdom, up to the time of writing this story.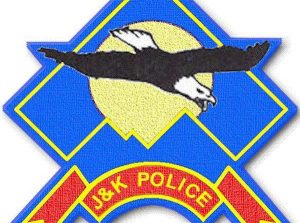 As contact between security forces and terrorists was established thrice based on intelligence inputs, security forces were trying their best to take the operation to its logical conclusion. Meanwhile, the main highway from Jaranwali Gali to Bhimber Gali remained closed for seven days. Para commandos and a helicopter were also deployed by the army. Three persons were also detained by security forces for questioning their suspicious role of providing support to the militants.  In the last more than 15 years, this was the first major attack in which soldiers suffered such huge causalities in the hinterland of this border district. Terrorists took advantage of dense forests and as a result, security forces failed to contact them initially. DIG Rajouri-Poonch range, Vivek Gupta(IPS) while talking to media, said, "The presence of militants in the said area was observed during the last two to three months and accordingly tactical operation was launched to  track them down." He also said that few operations take time depending on the topography of the area.
On one hand, security agencies working in twin border districts of Poonch and Rajouri have done a remarkable role in establishing peace over the years with their top-class strategies, but on the other hand, the recent terrorist attack, in which nine soldiers attained martyrdom, has forced the security agencies to further strengthen their intelligence grid in a more robust manner.  Poonch and Rajouri districts have been witnessing an increase in terrorist incidents and the government needs to place strong heads in both the district for launching a comprehensive strategy to tackle this growing threat, else continuing with the less performance-oriented brains will prove fatal for the people of both the districts. Going by the past history and sensitivity of both the border districts, placing the right men for the right job is very urgent and necessary for the government to increase the losing confidence of people due to recent security and terrorism-related issues.  One more security concern needs to be looked into with a broader vision by agencies, that many people from outside of J&K have managed to settle in sensitive Poonch and Rajouri districts for business purposes and they are giving high rent to shop owners for running their business. Now, the question arises who is supporting them in paying such a huge rent to shop owners. What is the real purpose behind this? Have Police and other security agencies checked their credentials and their purpose of establishing their business related to few items only and also their expansion plans in various areas of Poonch city? It's a big security concern in Poonch and Rajouri districts. Few local shopkeepers, while talking to "POONCH TODAY" said, "We are unable to pay Rs five to seven thousand rent of shops, but these outside J&K people are paying Rs thirty to fifty thousand rent and it's really surprising. They are expanding their business in various areas of Poonch city and are paying high rent. Is it not doubtful?" There are also reports that few Rohingyas are still living in the outskirts of Poonch city with the support of few people. The issue of illegal Bangladeshi and Rohingyas people has become an issue of security threat for the nation and government of India has taken many steps in this regard, so the intelligence and security agencies need to carry out identification and security related drives of those people who have come to Poonch and Rajouri districts from outside J&K for setting and expanding their business in a doubtful manner with the involvement of few locals, otherwise, it could prove as a security threat for the future. Mere sitting in the AC rooms will serve no purpose for Police top brass. The people of Poonch and Rajouri are nationalist in character and the wrong forces have been trying hard to disturb these two border belts for long, but they are unable to do so. The intelligence network of security agencies needs proper planning to nip the evil in the bud; else any loophole left would prove disastrous for the future.