National
Shiv Sena advises Amit Shah to 'finish insects like Sharjeel Imam immediately'
Shiv Sena advises Amit Shah to 'finish insects like Sharjeel Imam immediately'
MUMBAI: Shiv Sena, in its editorial mouthpiece Saamana, has backed the central government over the action of Delhi Police against JNU student Sharjeel Imam, arrested from Bihar in a sedition case, the other day.  In the editorial, few days back, the party also advised Union Home Minister Amit Shah to "immediately finish insects like Sharjeel Imam".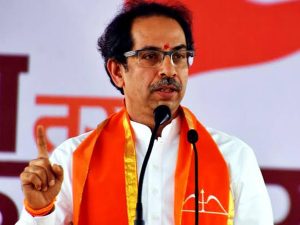 "Sharjeel Imam wanted to take over chicken's neck and divide India. His hands should be cut and kept on display at the chicken's neck highway. Home minister Amit Shah should immediately finish insects like Sharjeel. But he [Amit Shah] should also stay away from indulging in politics in Sharjeel's name," the Shiv Sena said in its editorial.
In Saamana, Sena said statements made by Sharjeel Imam had caused great damage to the country.