National
NSA Ajit Doval outlines 3 point formula to fight terrorism
NSA Ajit Doval outlines 3 point formula to fight terrorism
NEW DELHI: National Security Advisor Ajit Doval, the other day, outlined three point formula to fight terrorism.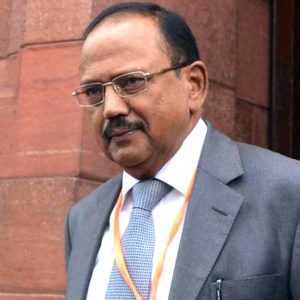 Address at the National Investigation Agency's (NIA) national conference of Chiefs of Anti-Terrorism Squad/Special Task Force in Delhi, Ajit Doval said terrorism is fought in three ways. Firstly, one should recognise as to who are the terrorist, Secondly, which are the countries supporting them and how are the terrorist being funded.  Doval said that the impact that NIA has been able to make against terrorism in Kashmir is more than any other agency.
The NSA further said that if a criminal has a support of a state, it becomes a great challenge for a country to fight terrorism. "Some of the states have mastered this, in our case Pakistan has made it as an instrument of its state policy."
Ajit Doval said in the present context, no country can afford to go for a war as the financial and human costs are huge and no one is sure about victory.
Terrorism is a low-cost sustainable option which may damage enemies to a great extent, Doval said in a reference to Pakistan.